A Q&A with Kevin Langeree
We got an awesome Q&A with some of the top 12 riders from last year's Red Bull King of the Year! Our first one was with Kevin Langeree.
-What is your favourite kite spot in Cape Town?
"There are a lot of great spots around. For jumping big and freestyle, Big Bay is the place to be and for riding wave 3de steen and Haakgat are awesome. I also like to go to the cape and ride places like the crayfish factory and White Sand."
-What is the longest hang time you've ever accomplished?
"Always when you start timing jumps you never end up with a crazy record-breaking hang time. But every now and than you get lucky with a funky gust that gives you that hang time you always hope for. One of my longest jumps must have been around 18 sec."
-On days with little to no wind, what do you do in Cape Town?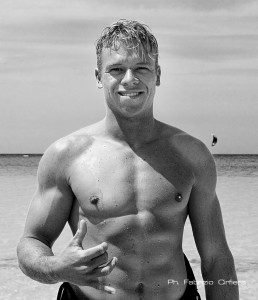 "Cape Town has so much to offer sometimes it's hard to make up your mind what to do. But when there is no wind there are still some waves around so I love to get out my SUP or surf board and catch some waves."
-What tricks have you been working on leading up to the Red Bull King of the Air?
"I've been trying to jump bigger and bigger, that's what the Red Bull King of the Air is all about in my eyes. During the season I don't get the chance to train big jumps very often. But I'm lucky that I can spend a couple months of the year here in Cape Town. It's a great training ground."
-How have you found the local food?
"I love great food. And great food is not very hard to find here in CT. I've been coming here for the last 9 years and it still amazes me how good the food is and how little you pay. Can't wait to go for dinner, better hurry up with this interview."
-Do you prefer megaloops or old school board offs and rotations?
"I don't really prefer one different trick or style. But I like to see guys go BIG! The cool thing about kiteboarding is that there are so many styles and ways of riding. It will almost suit any kind of person. So the diversity is what I like most about our sport."
-What is the vibe like on the water here in Cape Town?
"The vibe on the water is super cool especially during the event. In the high season it gets pretty crowded, but for the event you are pairing Big Bay with some of the best riders in the world. So you really want to push your limits."
-Who is your biggest role model?
"Don't really have one."
-Have you had a chance to catch some nightlife here? How was it?
"The night life is pretty awesome! There are tons for cool bars and clubs and the girls are just smoking!"
-What makes the Red Bull King of the Air such a unique and exciting event?
"This event is so unique 'cos it really showcases what kiteboarding is all about. In my eyes, it's all about going as big as you can and giving the people a good show. There are no kiteboarding events where jumping big really counts so I'm super stoked the Red Bull King of the Air is back!"