5 Reasons Why You Should Be Kitesurfing in Cape Town
The popularity of kitesurfing is soaring all over the world and Cape Town is the sport's favourite training ground.
Wind and even more wind, cheap accommodation and entertainment for tourists, and plenty of touristy things to do makes Cape Town the place to visit for Kitesurfers of all levels.
Here are five reasons why you should book your flight right now and start kitesurfing in Cape Town.
Wind…So much wind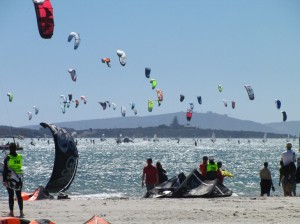 Ask any Mother City local if Cape Town gets windy during Summer and they'll laugh for two minutes straight.
Once they realise that you weren't being ironic they'll inform you that it's pretty much always windy in Cape Town.
You may hear a few grumbles from locals that the wind gets a bit much, but the only thing you'll hear from kitesurfers is a faint, distant "whoo-hoo", because they'll be out, killing it, on the water.
The Rand Ain't The Strongest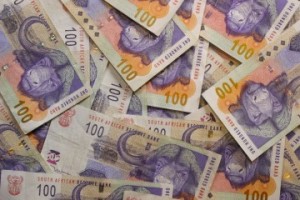 Kitesurfing is a very expensive sport…if you're earning South Africa Rands.
If you're strolling along the Cape coastline with Dollars, Euros or Pound Sterling, well then, kitesurfing in Cape Town is a very inexpensive sport.
And everything else will be cheap for you too.
A dining experience at one of Cape Town's finest restaurants, the type of restaurant most locals save up six months for, won't cost you more than 100 of whatever currency of bucks you have lining your wallets.
Practice Where The Pro's Do
The Red Bull King of the Air kitesurfing competition returns to Cape Town for a 3rd time running.
Twelve thousand people gathered to watch the spectacle that is the adrenaline induced World Cup of kitesurfing last year which further increased the popularity of the sport in Cape Town.
So if you're kitesurfing in Cape Town you're kitesurfing where the pros do. Cool, hey?
Tons of Other Stuff To Do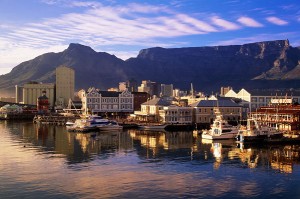 Now, you won't be kitesurfing 24 hours a day. You have to sleep, eat and do the touristy thing at some stage.
Cape Town has once again been voted the world's favourite tourist destination, so you can be sure that there is plenty to do and see.
Click here and here to check out just some of what Cape Town has to offer.
Great Deals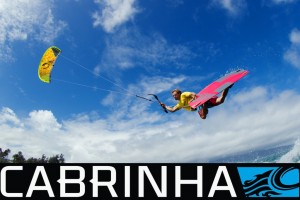 There is no shortage of kitesurfing shops and instructors on Cape Town's coastline.
We're also a friendly generous people so a great deal can always be found in one of our many kitesurfing centres.
With lessons starting at R695 Cabrinha should be your first stop.