SUP Equipment
Whether you're a beginner or a pro stand up paddle boarder, just looking to have fun in the sun, do some SUP surfing or take part in SUP racing, you'll find the perfect SUP equipment suited to your needs at one of Cape Town's top SUP shops.
Where to buy SUP Equipment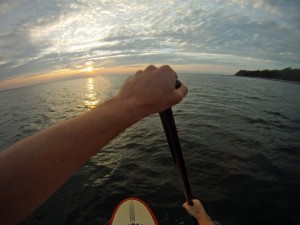 Wherever you can SUP in Cape Town, you're guaranteed to find a surf shop nearby that will stock all the latest stand up paddle board equipment.
If you're not sure what to buy, speak to one of the SUP specialists on the floor.
Your weight, ability, budget and the type of paddle boarding you intend to do will all play a part in choosing the SUP equipment that's right for you.
You'll find a variety of:
paddle boards,
SUP paddles,
SUP leashes,
board bags,
roof straps and other apparel at Cape Town's top SUP stockists.
Take a glance at our recommended list of shops stocking only the best brands in SUP equipment.
Why buy SUP Equipment in Cape Town
Top 5 reasons to buy your stand up paddle board gear when you arrive in Cape Town:
It will save you the hassle and cost of flying here with heavy SUP equipment
Top branded stand up paddle boards and gear cost a lot less in Cape Town
South Africa's poor Rand to Euro exchange rate works in foreign visitors' favour
You can sell your SUP equipment online on www.gumtree.co.za before you leave
You can claim VAT back if you take your new SUP purchases home with you