A Q&A with Jesse Richman
Our last interview with Red Bull King of the Air riders is the winner of last year's competition, Jesse Richman!
– What is the longest hang time you've ever accomplished?
"I had a really awesome jump in San Francisco in 2007 where I floated in the air for 22 seconds."
– On days with little to no wind, what do you do in Cape Town?
"I don't know yet, right now the no wind activities include coffee and some awesome fresh juice at Carlucci's."
– What tricks have you been working on leading up to the King of the Air?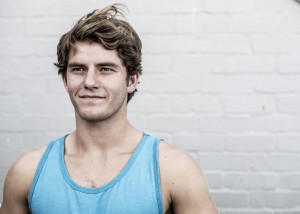 "Big Tricks!"
– How have you found the local food?
"I just got here, but so far it has been f***ing fantastic!"
– Do you prefer megaloops or old school board offs and rotations?
"Megaloops with rotations and board offs and handlepasses…and all at the same time!"
– What is he vibe like non the water here in Cape Town?
"Windy and cold!"
– Who is your role model in kiting or in life?
"I like to take things from many people. Some of my inspiring figures include, Parks Bonnifay for his pure power, Shane Dorian for being a bad ass, Michaels Phelps for trying new things, and my brother for being rad!
-Have you had a chance to catch some night life? How was it?
"I don't remember."
-What makes the Red Bull King of the Air such a unique and exciting event?
"King of the Air takes all the bad ass, crazy aspects of the sport and combines it all into one ridiculous day"