Getting Around Cape Town
You've booked your ticket.
You've taken leave from work.
All Your bags are packed and you're ready to go. (Queue the John Denver soundtrack)
Cape Town here we come!
But After Getting Here, How Easy is it Getting Around Cape Town?
Transport in Cape Town
Hire a Car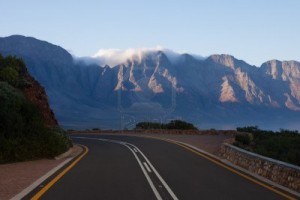 This is probably the most convenient way to get around Cape Town.
Cape Town (and the rest of South Africa) has a solid network of roads and highways that are well-maintained and as long as you remember to stay on the left side of the road, you'll be good to go.
Rentals are available at Cape Town International Airpot, as well as most hotels.
Bus
MyCiti Bus travels from the Airport, to the City's Civic Centre, and then to arterial routes.
Safe, affordable, and reliable – this is a great option to getting about.
Other buses: Golden Arrow, City Sightseeing Bus.
Taxi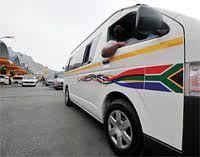 Taxis in South Africa are booked on telephone or online.
They are quite pricey, so make sure you get a quote before stepping into the cab.
They are safe, and are probably your best option if you are travelling at night.
Minibus Taxi
These taxis can be hailed from the side of the road
They are easy to spot – normally white with a South African flag painted on the side, and an 'assistant' hanging out of the window calling for new passengers.
They are very economical.
Ensure you ask where the taxi is heading before climbing in, as most drivers are not accommodating if you have chosen the wrong taxi.
If you are on the correct taxi, you can call 'Stop!' to the driver anywhere on the road, and they will stop and drop you off.
Caution: They are infamous for their reckless driving and overcrowding.
Trains
Quite safe and reasonably reliable.
Metrorail's main station is on Adderly Street in Cape Town's CBD.
It moves through almost all of Cape Town's suburbs, afterwhich you would take a bus or taxi.