Cabrinha: The Kitesurfing Experts
If you're an avid kitesurfer then there is little doubt that you've heard of Cabrinha.
It's more than likely that you have or currently are using their world-class gear and you're not the only one.
Cabrinha is the leading kitesurfing brand in 40 countries worldwide and they're showing no signs of giving up the top spot.
How much do you know about Cabrinha, though?
Read on to learn more about the brand that is inspired and driven by champion waterman, Pete Cabrinha.
The Man
Pete Cabrinha isn't like everybody else.
 His dedication to water sports has gained him both pioneer and master status in three of the most cutting edge water sports.
He has international titles in surfing, windsurfing, and kitesurfing – placing him at the top of a short list of world class watermen.
But he isn't just a water sports guy.
For the past two decades he has also pursued the arts with vigour and curiosity.
Pete has paired his technical photography skills with his off centre painting techniques to capture the essence of a life lived above and below the Hawaiian waters.
Pete's success and lifestyle as a professional water sports athlete and the founder of Cabrinha Kitesurfing enables him to travel the world.
The Gear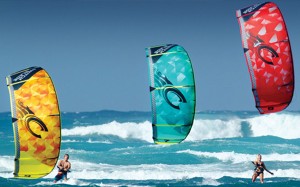 Like Pete, the Cabrinha kitesurfing brand is a world leader.
Since 2000, Cabrinha, a subsidiary of the Pryde Group, has climbed the ranks to take the position as the leading kitesurfing brand, selling in over 40 countries worldwide.
The company produces everything from kites to boards to accessories and it sponsors the top athletes in the sport.
The Cabrinha approach to kiteboarding is a reflection of the philosophy that Pete has applied to his many years of surfing.
By keeping an open mind to all styles of riding and embracing new technologies, Cabrinha has been able to lead kitesurfing into a new era of performance.
In South Africa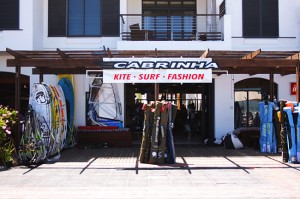 South Africa is one of the best locations in the world for kitesurfing and is the current home of the Red Bull King of the Air kitesurfing competition.
So, obviously Cabrinha had to expand their reach and become synonymous with kitesurfing in South Africa just as they have done worldwide.
Which they have achieved.
Cabrinha has ten dealers stretching along the entire coast of South Africa providing all of the gear that you love as well as lessons to anyone who is keen to join in on the fun of this adrenaline injection of a water sport.
And Cabrinha isn't the only one stocking their gear. You can find the best Cabrinha kites, boards and accessories in all of the leading kitesurfing centres across South Africa.
Get hold of Cabinha today!