Blowfish Restaurant
Positioned with an amazing view of Table Mountain and surrounds, Blowfish Restaurant (one of Cape Town's best seafood and sushi restaurants) is a must for anybody who loves watersports. With windows all around the restaurant, you can enjoy the view and listen to the sound of the nearby Atlantic Ocean as you enjoy your meal. 
Just about every seat in the restaurant provides a great view of Table Mountain (plus, all those windows allow you to watch all of the kitesurfing action going down at Kite Beach). To see Blowfish at its best, go between the afternoon and evening – you'll get a chance to watch a beautiful sunset with a cocktail in hand (or local beer if that's your fancy) before settling down for a meal.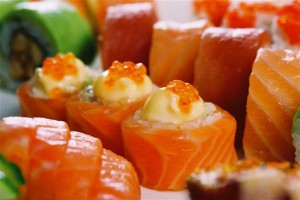 The restaurant's fish counter stocks between eight and twelve types of fish fresh. Besides your usual linefish and calamari, there is a huge variety of prawns, crayfish and langoustines on offer.
You can create your own platter or have a piece cut to order (this is all on the pay-per-gram system). In addition, they were among one of the first in Cape Town to be certified by the Southern African Sustainable Seafood Initiative (SASSI). So that means you can eat to your hearts content and still leave guilt-free, knowing they are doing their part to preserve the oceans we all enjoy. 
For those who don't enjoy seafood, Blowfish also provides classic dishes: juicy steaks, tasty pastas and chicken. In addition to generous portions, Head Chef Lee Cox makes sure that every dish in the restaurant is perfect. Try a bottle from their award-winning wine selection for a great finish to your meal.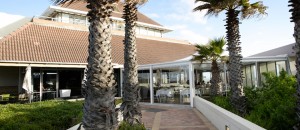 The professional team of friendly staff will give you a top class experience. They also offer the opportunity for you to leave your car keys with them while you hit the water. Whether you're keen for a light lunch, want to grab some sushi or watch the sun go down while you enjoy your meal, Blowfish is a must try for anyone in Cape Town!