5 Things To Do In Cape Town (In The Water)
It's unsurprising that Cape Town has been voted the world's best tourism spot by the British and Americans. With its wide array of attractions Cape Town is perfect for everyone.
There are so many things to do in Cape Town
You can sample some internationally renowned wines and cuisine, ride a cable car up one of the Seven Natural Wonders of the World -Table Mountain, tickle a cheetah behind the ear, paraglide off of Lion's head (it's a tall hill, not an actual lion) and then dance the night way on vibrant Long Street.
What?
 That doesn't appeal to you?
Oh, you're more of a water person, hey? That's cool.
There are things to do in Cape Town for you as well. 
Snorkel With Seals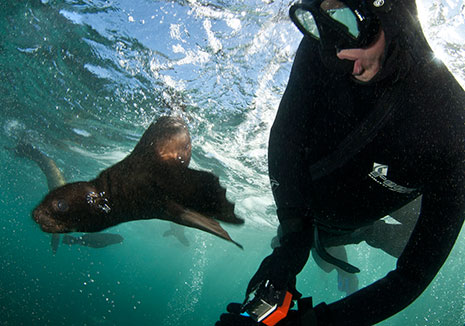 Seals are adorable. Who wouldn't want to dive in and have a quick swim with them?
Animal Ocean allows you to do just that.
Animal Ocean facilitates a unique day trip experience that guarantees it's snorkelling tourists won't only get to spot some seals but will have the opportunity to plunge in and witness them swimming and darting all around you.
http://www.sealsnorkeling.com/ 
Shark Cage Diving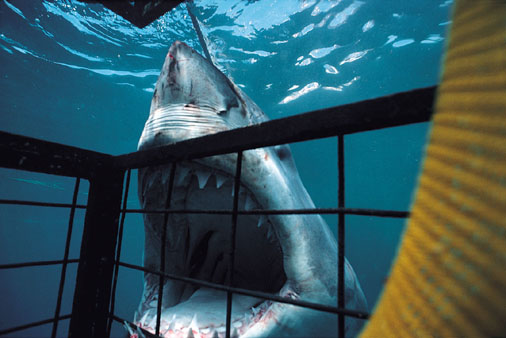 Maybe seals are too cute and cuddly for you. Well, Cape Town has Sharks as well.
The Great White Shark to be exact.
If it's a thrill you're after then shark cage diving in Gansbaai will give it to you.
Gansbaai is home to the highest concentration of Great White sharks in the world and where they filmed the famous Discovery Channel documentary Air Jaws.
http://www.sharkcagediving.co.za/
Swim With Penguins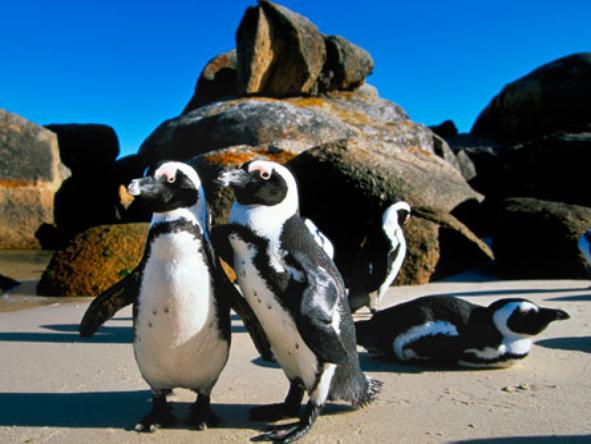 Okay, back to cute and cuddly.
One of the most visited locations in Cape Town is Boulders Beach in Simon's Town. Boulder's Beach is home to a colony of over 1000 penguins and is one of only 28 world sites where penguins are found.
So arrive nice and early, before it gets too hot, find yourself a shady picnic spot and spend the day penguin watching.
They really are a weird and fascinating bunch.
Learn To Kitesurf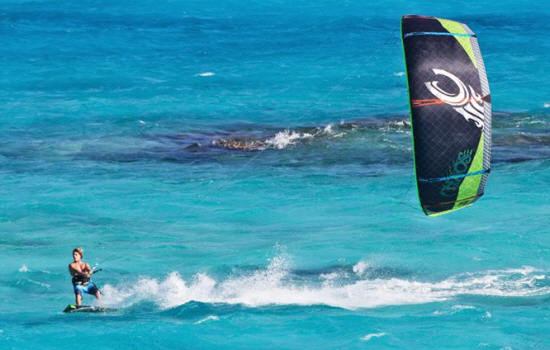 A trip to Cape Town wouldn't be complete without a Kitesurfing lesson.
Kitesurfing's popularity has soared recently and you'll struggle to find someone who doesn't want to give it a go – simply because it's tons of fun.
You're surfing then you're flying, then you're surfing again. It's epic.
Several schools have opened up along the coast so you'll have no problem finding the closest one to you.
Tel: +27 21 554 1729 
Cape Coastline Kayak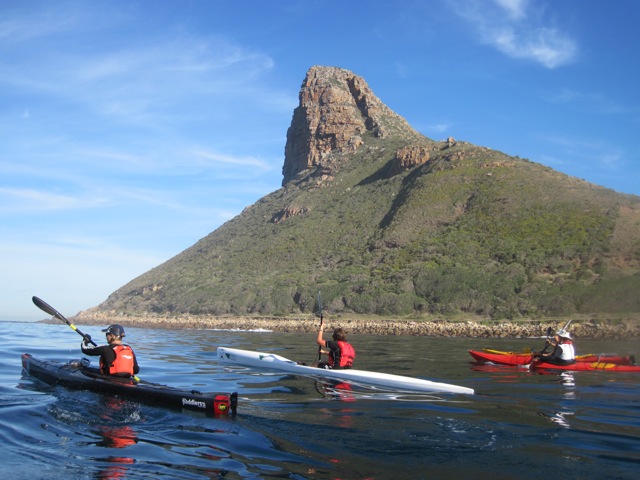 If you're looking for a water sport with less hang-time then give kayaking a go.
Cape Town has one of the most beautiful coastlines in the world. One of the most popular spots along the coastline is Three Anchor Bay.
Explore Three Anchor Bay and Table Bay with a peaceful row beside the soft white sand beaches and uninterrupted views of Signal Hill, Lion's Head and Table Mountain.
There's also a chance that the odd penguin, seal or even dolphin will pay you a visit. No sharks, though. Phew.
Contact: +27 (021) 439 1134 for more information
Check out www.capetown-watersports.co.za for more exciting things to do in Cape Town.